Via Scoop.it – freelance copywriting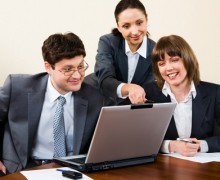 Whether you're hiring copywriters in-house, or outsourcing to freelancers,  finding and working with SEO copywriters can be challenging – and a little bit scary, too. First, you have to find the "perfect person" who will make your Web copy sing.
SEO copywriting is a fine art, and like ditch diggers, SEO copywriters are a dime a dozen, but good ones are hard to find. Find out what to look for in a good SEO Copywriter.